Why choose Merino wool fabric
100% Merino wool 150-220g / m2, 90s double yarn
The wool fineness of the fabric is controlled between 15.5-18.5 microns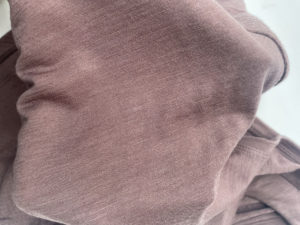 Light and thin, quick drying, antibacterial, taste suppression, environmental protection, constant temperature regulation
1.Merino wool has the best thermostability and can release excess heat when absorbing and emitting sweat.
2.At the same time, it has the natural characteristics of odor prevention and absorption, and is not easy to retain the odor of sweat.
3.Super soft without itching, and the fineness of the fabric wool is controlled between 15.5-18.5 microns.
4.It is not easy to burn. Merino wool can be insulated and will not catch fire. Even if it is lit, it will extinguish itself.
5.UV protection. Merino wool has natural UV protection ability. Even the short sleeved T-shirt of light and thin base layer has UPF25 +, and the fabrics above intermediate level have UPF50 +.